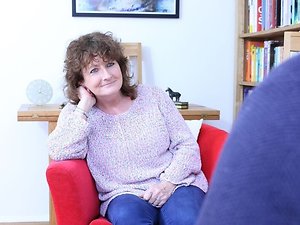 Counselling and therapy in Woking
Welcome
We all face difficult times in our lives. Sometimes we feel unable to figure out what to do and are uncomfortable about sharing our feelings with family and friends.
Seeking help is not a sign of weakness or failure: counselling can provide a valuable opportunity to look at what's going on for you and help you evaluate how you can best deal with it. I can use my skills and experience to help you look at both past and current issues without judging you or telling you what to do.
I believe that counselling can help you recognise and use the strengths and the skills you've gained over a lifetime but might not be fully aware of. My role is to listen and collaborate with you in finding what will help support you.
I am experienced in working with anxiety, depression, addiction, the effects of trauma and relationship difficulties
What can you expect?
• A secure environment either face to face or online
• Someone who will listen without prejudice or judgment
• Respect for your values and experience
• Commitment to the process
• The opportunity to explore personal problems
• Support in making your own decisions and working towards personal growth
• Confidentiality
Make contact for quality counselling and supervision in the Woking, Camberley and Guildford areas If you have any questions that haven't been answered please don't hesitate to get in touch