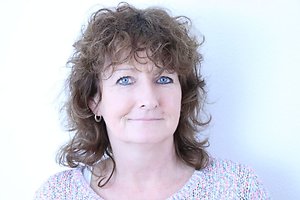 Personal Approach
I am an integrative therapist meaning that I integrate different but complementary strands of therapy according to need. I don't believe that "one size fits all" and will use my skills to develop a bespoke way of working that will suit you
My belief is that we are all relational beings: our sense of who we are is built through our relationships. I work to build a safe and supportive therapeutic relationship, within which we can develop your awareness of yourself and insight into what troubles you.
Building awareness about how past experience has built your present gives you the freedom to make choices on how to shape the future. I see myself as a guide who can respectfully suggest possible routes you might like to take, perhaps offering different perspectives, but always being aware that it's your journey.
I can provide either brief or long term therapy according to your needs
Professional Qualifications
I am an Accredited member of the British Association of Counsellors and Psychotherapists (BACP) and am on the approved Professional Register.
• Bsc (Hons) Integrative Counselling (2005)
• PG Cert Dual Diagnosis (Substance Misuse and Mental Health) (2008)
• Post Qualification Certificate Couple Counselling (2011)
• Diploma Individual & Group Supervision (2011)
• EMDR Training Levels 1 – 4 (2013)
• Certificate Online & Telephone Counselling (2020)
• Certificate Energy Psychotherapy (2021)
I am committed to building on the skills I have, and regularly attend workshops and additional training courses to increase my abilities as a practitioner
Areas of Specialism
I am practised at supporting people with relationship difficulties, anxiety and/or depression, low self-esteem, stress and longer term mental ill health issues
I have specialist training and many years' experience of working with addiction both privately and for a number of organisations. I can support you to make informed choices about what changes in behaviour and thinking will best suit you.
I have extensive experience of working with the effects of isolated and repeated trauma, sexual or otherwise and am also able to offer Energy Psychotherapy to facilitate recovery from unprocessed trauma. I have worked for over a decade with Guildford Rape & Sexual Abuse Centre supporting people recover and rebuild their lives
If you have any questions that haven't been answered please don't hesitate to get in touch